How to relax and get married
Ms. Hochheuser, what do couples need to do to make sure their wedding day really is the best day of their life?
It would be a shame if the best day of someone's life were already over after their wedding. It surely is a milestone, but hopefully every couple will experience many more highlights together. People who reduce their expectations to a realistic level are under less pressure on their big day and can enjoy it more.
And while we're on the topic of enjoyment: a lot of couples don't get to enjoy their wedding very much because they are constantly planning. How can I prevent that?
The bridal couple can organize as much as they want, and have time for, in advance. But for the wedding day itself, the couple should appoint a master of ceremonies: someone with organizational talent, management experience and perseverance. The master of ceremonies is responsible for all organizational aspects on the wedding day, meaning they relieve not only the bridal couple but also the witnesses. The latter can then devote their full attention to the well-being of the bride and groom.
If couples can organize everything well themselves, what is the benefit of having you as a wedding planner?
Many people believe that wedding planners take care of everything for the wedding, and the bridal couple no longer has a say in the matter – like in Hollywood films. However, we often only provide support and advice regarding strategically important issues. Accordingly, a wedding planner does not necessarily have to cost thousands of francs. Many couples benefit greatly from even one consultation. They may then decide to organize most of the wedding themselves, but they know what they have to be aware of. They know where to start planning and what kind of costs they can expect.
Saturdays at many popular wedding venues are already booked a year in advance, if not more, which is why planning usually begins with the search for a venue for the wedding, aperitif and party.
What kinds of tips are couples especially thankful for?
As an experienced wedding planner, I know about the challenges couples face on their big day. Hopefully, my tips help make sure the atmosphere is relaxed the whole day long and the bridal couple also has time for themselves without leaving their guests on their own for hours at a time. Many people forget that they are also hosts on their wedding day. Good hosts make sure that their guests are also having a good time. If the whole process is planned with lots of love and attention to detail, the wedding day is sure to be unforgettable for everyone involved – and I mean that in a positive way.
How can you tell if a wedding was successful?
From my perspective, a wedding was successful if everyone involved enjoyed it. That applies above all to the bridal couple, of course, but also to the witnesses, all the other guests and the wedding service providers involved – they also work better if everything is planned well and they are properly appreciated.
What was your greatest challenge so far? And what touched you most?
My greatest challenge was a wedding that was recorded for television. The key there was finding the right balance between keeping it authentic and staging it enough for the shooting. In that case, proper planning and on-site coordination were twice as important so the couple could enjoy the wedding despite constantly being followed by the camera.
What touches me most is when joy and sorrow are closely intertwined. For example, if beloved relatives become seriously ill or even die before a wedding. Many people no longer want to marry in that situation. I see it as my task to make the wedding day a particularly wonderful celebration that will give them strength for a long time to come. It's perfectly fine to shed a couple tears on the wedding day – emotions are what make this celebration come alive. I still shed a few myself.
The day weddings stop moving me to tears, I'll know it's time to stop.
Final question: can you tell which marriages are going to last or not?
Up to this point, I've received only one message about a failed marriage, and it said I was not to blame. What I do receive frequently are birth announcements. And there's one thing I can say for sure: wonderful memories of a unique day give people strength; they give people the energy they need for times when everyday life isn't so easy. And that's also part of life.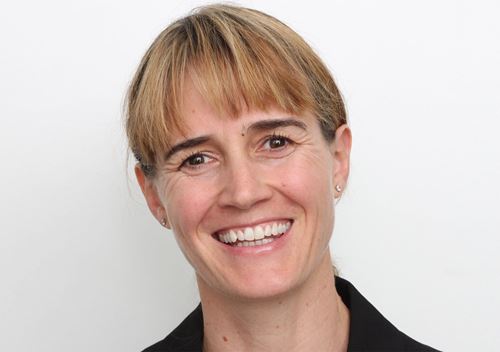 Yvonne Hochheuser
(*1970) is president of the Organization of Swiss Wedding Planners (OSWP). She works as a wedding planner and freelance wedding designer. She also founded the diploma course in wedding planning.
Covered in case something goes wrong
Sometimes things don't turn out like you expect. What do you do if the cruise line suddenly goes bankrupt? What happens if the best man has a bad accident? Or if the groom himself ends up in the hospital on the wedding day? In these situations, the wedding needs to be postponed or even canceled. And that causes not only disappointment but also financial damage. Luckily, you can limit it with
wedding insurance
. For CHF 135, you can insure your wedding or any free wedding ceremony for up to CHF 20,000.